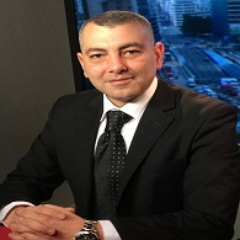 By Mahmoud Refaat: The European Institute for International Law and International Relations
Sixth edition, Paris 2021
First edition published, March 2013
At the point when numerous legislatures view law and order as an idea as opposed to a commitment, a viable International Criminal Court equipped for getting equity for atrocities and violations against humankind is a higher priority than at any other time. However, the INTERNATIONAL CRIMINAL COURT's presentation has come up short.
The International Criminal Court has gone under shrivelling analysis from the initial four leaders of its oversight body, the 123-part Assembly of States Parties, following its choice not to explore atrocities and violations against humankind in Afghanistan [1]. The censure, which came as an article distributed by the Atlantic Council, is exceptional yet not ridiculous.
---
In numerous contentions all throughout the planet, armed forces or renegade gatherings assault customary individuals and submit awful denials of basic freedoms against them. Regularly, these violations are not rebuffed by the public courts. In any case, since July 2002, we have a worldwide court for such violations. The International Criminal Court (ICC)is a lasting global council made for the arraignment of wrongdoings against humankind, decimation, and atrocities. The International Criminal Court is as of now during the time spent setting up its first cases and is situated in The Hague.
The Democratic Republic of the Congo (DRC) will turn into the primary spot where grave violations are indicted by the International Criminal Court. On June 23, 2004, the Court's Prosecutor, Louis Moreno Ocampo, reported that he was opening his first examinations in the DRC, for violations submitted since July 2002. This declaration was a response to a proper reference of the circumstance in the country to the INTERNATIONAL CRIMINAL COURT by the DRC government in March 2004.
The Office of the Prosecutor had been leading a "fundamental investigation" of the circumstance in DRC, at first zeroing in on the circumstance in Ituri, Oriental Province, as "the most earnest circumstance to be followed."
In Uganda, the public authority has alluded the circumstance with respect to the dissident Lord's Obstruction Army (LRA) to the International Criminal Court [2]. In a question and answer session, the Investigator of the Court has clarified that the LRA has in reality carried out grave wrongdoings against regular citizens and that the Court will treat this matter appropriately.