In the second quarter of 2021, the value of the EU's exports of goods to countries outside the EU was slightly above the level it had been in the first quarter of 2019. However, the value of imports during the same period showed a stronger recovery. As a result, the EU trade surplus decreased from €46 billion to €29 billion.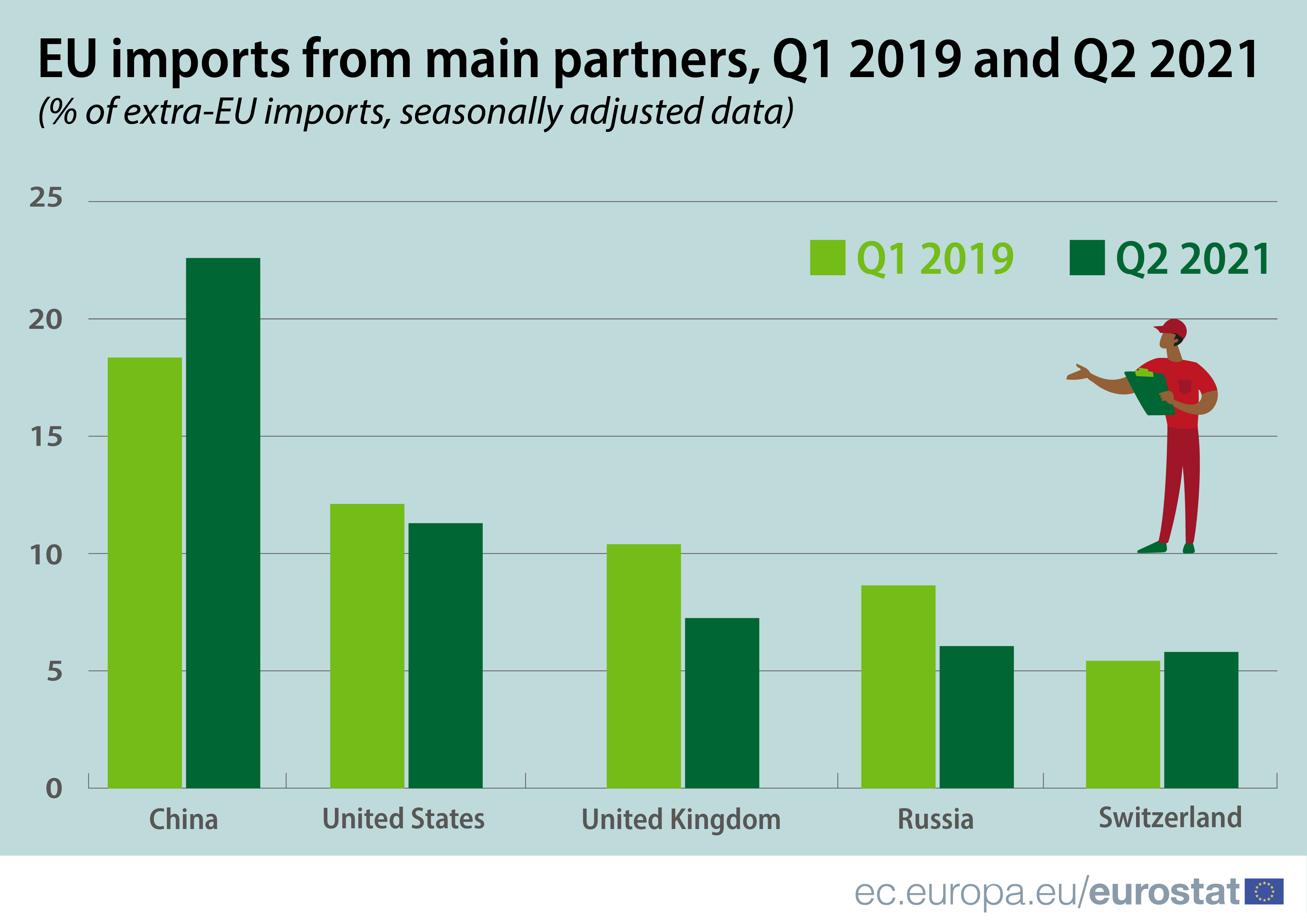 China overtook the US as EU's largest trade partner
In Q2 2020, the EU's largest trade partner in goods was China, overtaking the United States.
In fact, between Q1 2019 and Q2 2021, the share of imports from China increased by 4.0 percentage points (pp). The share of imports from Switzerland also saw a 0.7 pp increase. In the same period, imports from the United Kingdom, Russia, and the United States dropped by 3.4 pp, 1.1 pp, and 1.0 pp, respectively. The COVID-19 pandemic, and in the case of the United Kingdom also Brexit, were major contributing factors in these drops.
During the same period, China's share in the EU's exports of goods increased by 1.5 pp, while that of the United Kingdom fell back by 3.2 pp. The shares of Russia, Switzerland and the United States all grew by less than 0.6 pp.