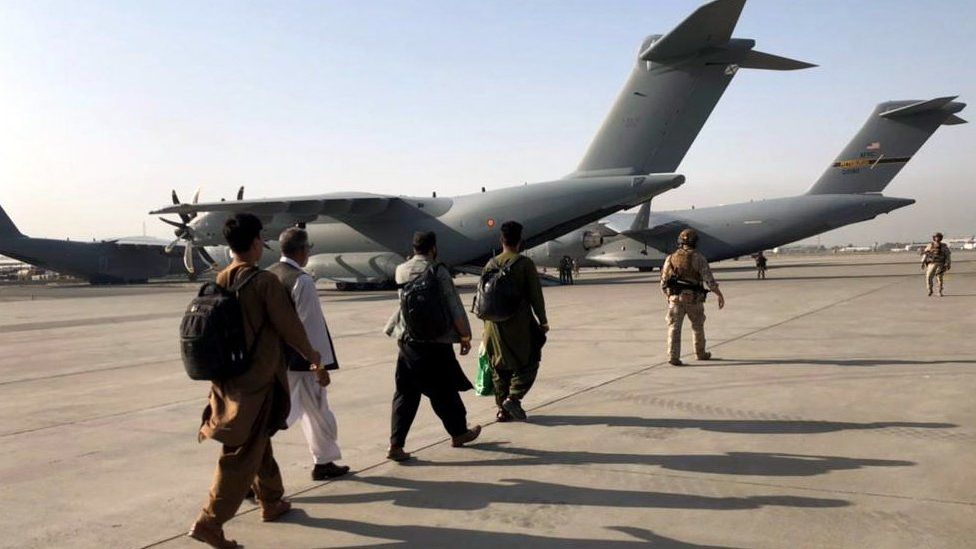 A person from Afghanistan on the UK's no-fly watch list was flown into Birmingham as part of the evacuation of Kabul, government officials confirmed.
The individual, who was identified as being on the list on arrival in the UK, was later not deemed a person of interest after investigation.
The no-fly watch list is used to stop people coming to the UK who are thought to be a security threat.
The Home Office said the person was flagged in a "rigorous checks process".
Someone can be placed on the no-fly watch list due to previous serious criminal conduct as well as terrorism.
Labour's shadow home secretary Nick Thomas-Symonds said: "An organised exit strategy would have ensured the necessary checks were in place, so this kind of lapse couldn't happen."